36" Chandelier, Details on hardware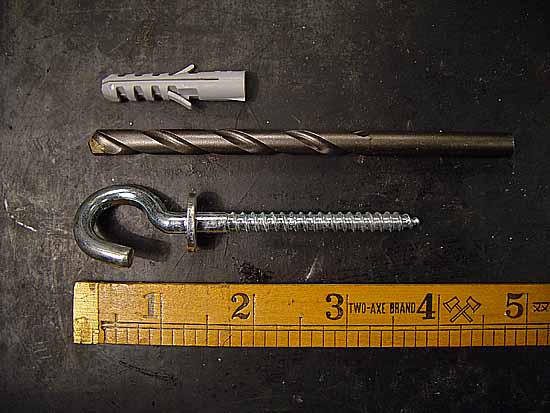 Heavy duty hook will be included.



Harware in total.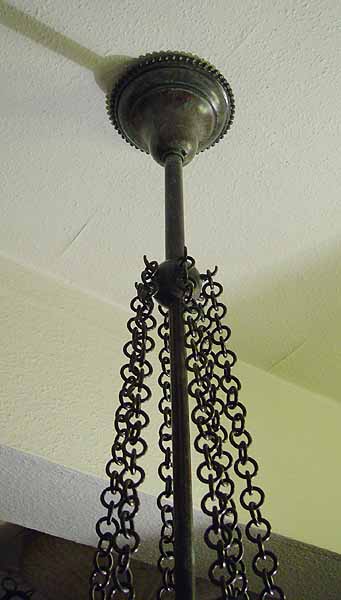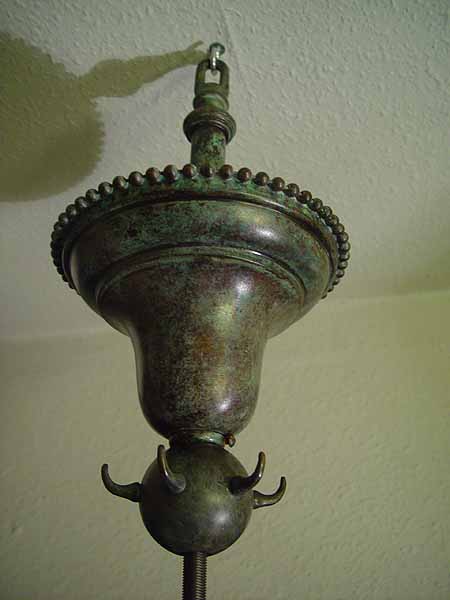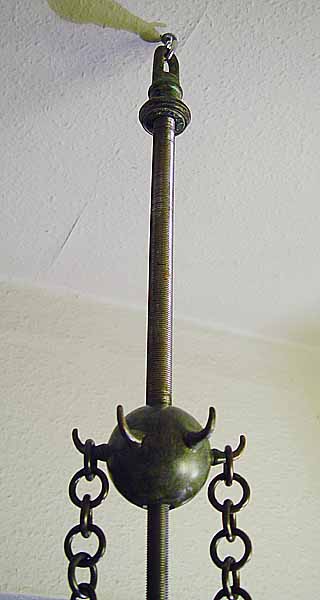 The construction shown without the decorative tubes.
Upper portion ( which takes the whole lamp) is made from a 3/8 IPS steel pipe,
lower portion (which holds the 6 lights cluster) is made from a 1/4 IPS steel pipe
Total weight of th shade: 10.2 Kilogramms (22.5 pounds)
Total weight of the chains: 7 Kilogramms ( 15.5 pounds)
(One single hook is strong enough to hold the complete lamp;
we have more than 80% reserve on strength. )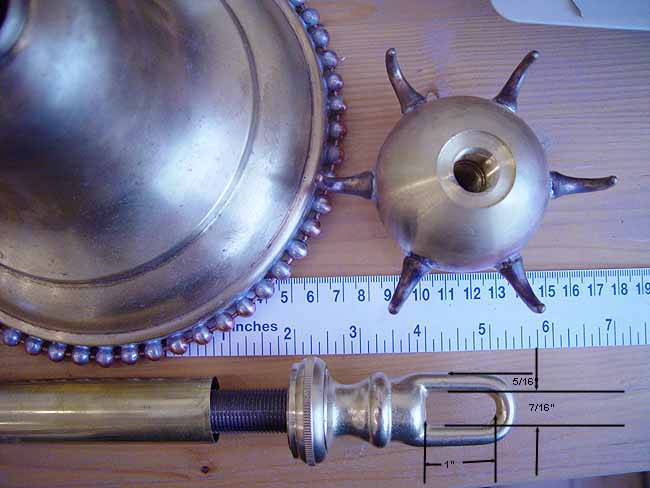 Measurement of the heavy duty loop (made in USA).


Harware comes as single piece (electrificated) with 6 chains, ready for installation.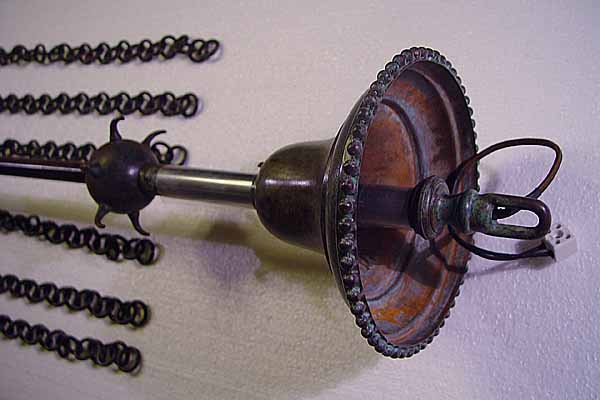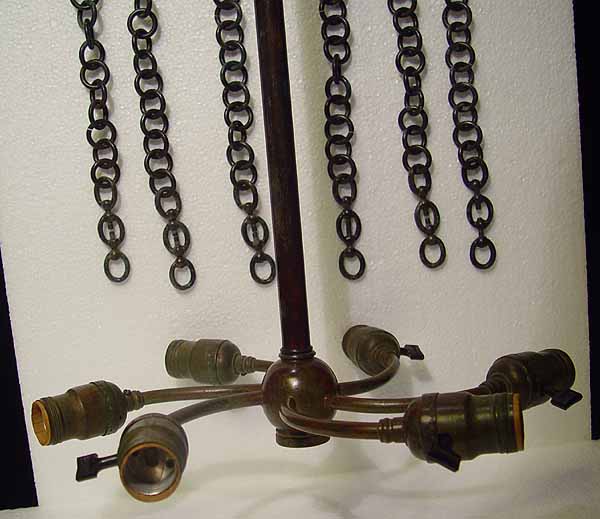 All harware will be packed professionally in a custom made wooden box.



Dr. Hans-Peter Grotepass
Gudrun Grotepass
Schloss-Strasse 68
45355 Essen / Ruhr
Germany
Phone +49 201- 651112
Fax +49 201- 651113
E-mail: Info@Tiffany-Studios.com